Red Dead Redemption II MULTi13 – x.X.RIDDICK.X.x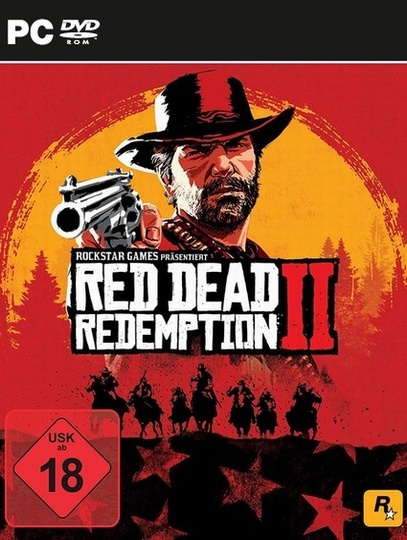 Genre: Action | Größe: 114979 MB | Parts: 115 Dateien | Format: Setup | Sprache: Englisch
Untertitel: DE/EN/FR/IT/SP/SP(Mex)/PT-BR/RU/JP/KO/PL/CH(tra)/CH(ver)

Amerika, 1899. Das Ende der Wild-West-Ära ist angebrochen und Gesetzeshüter machen Jagd auf die letzten verbliebenen Outlaw-Gangs. Wer Widerstand leistet und sich nicht ergibt, wird getötet.
Nach einem fehlgeschlagenen Raub in der Stadt Blackwater befinden sich Arthur Morgan und die Van-der-Linde-Gang auf der Flucht. Während Bundesagenten und die besten Kopfgeldjäger des Landes ihnen dicht auf den Fersen sind, muss sich die Gang raubend, stehlend und kämpfend einen Weg durch das erbarmungslose Herz Amerikas bahnen, um zu überleben. Als zunehmende interne Konflikte drohen, die Gang auseinanderzureißen, muss sich Arthur zwischen seinen eigenen Idealen und der Loyalität zu der Gang, mit der er einst aufgewachsen ist, entscheiden.
Red Dead Redemption 2 stammt von den Machern von Grand Theft Auto V und Red Dead Redemption und ist eine epische Erzählung über das Leben in Amerika an der Schwelle eines neuen Zeitalters.
Ausserdem sind folgende Zusatzinhalte enthalten:
# Red Dead Redemption II – Handbuch (Deutsch / Englisch)
# Red Dead Redemption II – Lösungsbuch (Deutsch / Englisch)
# Red Dead Redemption II – The Music of Red Dead Redemption 2 (MP3/FLAC)
Untertitel aendern:
Die Untertitel werden ueber eure "System Sprache" (Windows Sprache) gesteuert.
Das heisst ihr muesst euer Windows umstellen.



NFO



Filecrypt & Keeplinks


Filecrypt & Keeplinks


Filecrypt & Keeplinks