Billy Idol – Dancing With Myself (Die Autobiografie)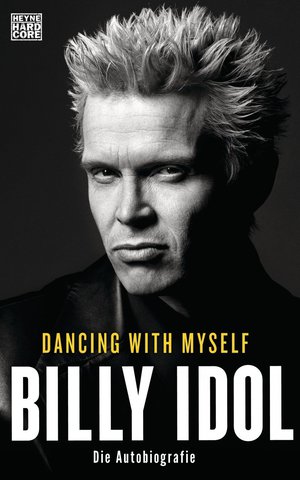 Genre: Biografie
Erscheinungsdatum: 20. Oktober 2014
Formate: azw3/docx/epub/fb2/htmlz/lit/mobi/pdf
Sprache: Deutsch
Gesamtgröße: 23MB
Inhalt
»Ich bin hoffnungslos gespalten zwischen dem Guten und der Dunkelheit, dem Mönch und dem Sexbesessenen, dem Priester und dem Dichter, dem Populisten und dem Demagogen. All das schreibe ich jetzt schwarz auf weiß nieder, direkt aus meinem Herzen aufs Papier.« Aufgewachsen in der englischen Arbeiterklasse, war Billy Idol mit seiner Band Generation X neben den Sex Pistols und The Clash Teil der frühen Punkbewegung. Anfang der Achtzigerjahre zog er nach New York und startete dort eine einzigartig erfolgreiche Solokarriere voller Höhen und Tiefen.
Wer kennt sie nicht, die trotzig hochgezogene Oberlippe, die geballte Faust zum »Rebel Yell«, die wasserstoffblonden Stachelhaare? Billy Idol, der erste und einzige echte Popstar der Punkgeneration – Frauenschwarm und Provokateur. Die alten Fans werden sich an ihre Jugend zurückerinnern, eine neue Generation Fans wird sich ungläubig die Augen reiben, wie exzessiv so ein Rockstarleben früher sein konnte. Sein neues Album wird die Charts stürmen.
Mit unvergesslichen Hits wie »White Wedding«, »Rebel Yell« oder »Dancing With Myself« stieg der Punk in den 80ern zu einem der Aushängeschilder von MTV auf und füllte Stadien. Neben seiner Musik und den wasserstoffblonden Haaren war es vor allem sein ausschweifender Lebensstil, für den Billy Idol berühmt-berüchtigt war. Im Herbst 2014 erscheint ein neues Studioalbum, das erste in 10 Jahren.
Billy Idol lebte das Leben, von dem die meisten Möchtegern-Rock'n'Roller nur träumen können. Er nahm auf nichts und niemanden Rücksicht, am allerwenigsten auf sich selbst. Seine Autobiografie ist eine Achterbahnfahrt von den Siebzigern bis heute. Und der Mann hat eine Menge erlebt. Von wegen »Dancing With Myself« – wir tanzen mit!


zu den Downloads:
Rapidgator
Turbobit
Filestore
Paßwort: minga2111