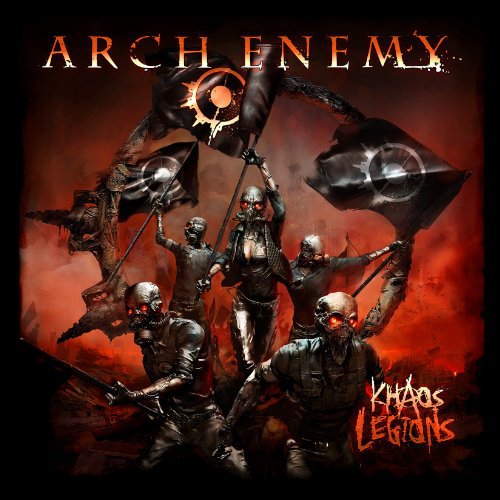 Melodic Death Metal From Sweden (Halmstad)
Genre: Melodic Death Metal
Quality: MP3
Bitrate: 320 kbps
Total Time: 61:27 Min
Total Size: 195 Mb
Covers Booklet incl.
Arch Enemy is a Swedish melodic death metal band from Halmstad, Sweden, formed in 1996. Founded by Carcass guitarist Michael Amott along with Johan Liiva, both originally from the influential death metal band Carnage. The band has released seven studio albums, a live album (Burning Japan Live 1999), two DVDs and three EPs. The band was originally fronted by Johan Liiva, who was replaced by Angela Gossow as lead vocalist in 2000 Read More…
TRACKLIST
01. Khaos Overture (Instrumental) (1:31)
02. Yesterday Is Dead And Gone (4:22)
03. Bloodstained Cross (4:49)
04. Under Black Flags We March (4:41)
05. No Gods, No Masters (4:15)
06. City Of The Dead (4:33)
07. Through The Eyes Of A Raven (5:10)
08. Cruelty Without Beauty (5:00)
09. We Are A Godless Entity (Instrumental) (1:34)
10. Cult Of Chaos (5:11)
11. Thorns In My Flesh (4:55)
12. Turn To Dust (Instrumental) (0:39)
13. Vengeance Is Mine (4:11)
14. Secrets (4:16)
15. The Zoo (Japanese Bonus Track) (4:42)
16. Snow Bound (Acoustic) (Japanese Bonus Track) (1:41)
Total Playing Time: 61:27
PW: hell
Turbobit / Rapidgator

Just Say Thanks!