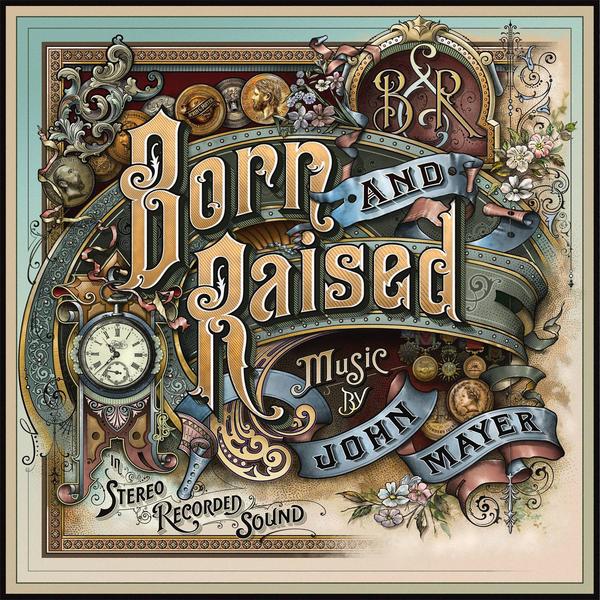 FORMAT: FLAC / MP3 – 320 kps
EAC Rip | Flac (Tracks + cue + log) | 1 CD | Full Scans | 345 MB
or MP3 – 320 kps | 1 CD | Full Scans | 182 MB
Genre: Blues Rock – Folk Rock | Label: Columbia Records
The follow-up to 2009's Battle Studies, 2012's Born and Raised is singer/songwriter John Mayer's fifth studio album. The album was delayed during recording due to Mayer's treatment for granulomas found near his vocal cords. Following his surgery, Mayer completed the album and debuted the leadoff single "Shadow Days" in February of 2012. While Mayer was able to finish the album, a recurrence of his granulomas forced him to cancel his tour and abstain from singing indefinitely while he received further treatment. Produced by legendary musician Don Was, Born and Raised features more of Mayer's distinctive and soulful melodic rock with hints of country and blues.
TRACKLIST
01. Queen of California (4:10)
02. The Age of Worry (2:40)
03. Shadow Days (3:50)
04. Speak For Me (3:46)
05. Something Like Olivia (3:01)
06. Born and Raised (4:49)
07. If I Ever Get Around To Living (5:22)
08. Love Is a Verb (2:28)
09. Walt Grace's Submarine Test, January 1967 (5:10)
10. Whiskey, Whiskey, Whiskey (4:39)
11. A Face To Call Home (4:46)
12. Born and Raised (Reprise) (2:01)
PW: hell
Turbobit / Rapidgator

If You Like My Posts Just Say Thanks!!!!!